Frequently Asked Questions
Where are you located?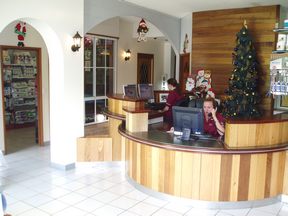 Central Coast Vet Centre is located at 166 Pacific Hwy, North Wyong NSW 2259.
We are next to Brian Hilton Toyota, North Wyong & the new 7/11 near the Watanobbi round about. Close to the Wyong Golf Course.

How do I contact you?

Please call - (02)43530200 to speak to our reception


What are your business hours?
We are open Monday to Friday 8.30am - 6.00pm and Saturday from 9am - 12.30pm
How much does it cost to see the vet?
Routine Vet Consultation are subsidized by our vets and costs only $39.95 during normal consultation hours. Please contact us on 4353 0200 for an appointment.
Should I have my pet desexed? yes
Please click on Desexing FAQ for all your answers and look under surgery link.

Should I vaccinate my pet?
Absolutely. Any disease we can prevent and relieve suffering and illness in pets, is a good thing. Proactive vaccination programs save lives, and help protect your pets from life-threatening, preventable diseases.
Why am I offered Preanaesthetic Blood Testing before anaesthesia, surgeries or procedures?
We pride ourselves on the highest anaesthetic record & it is now standard in high class hospitals to offer you a chance to have your pets checked prior to a procedure, with inexpensive and routine blood testing. Please see under Pre-Anaesthetic Blood Testing link.