Frequently Asked Questions
Where are you located?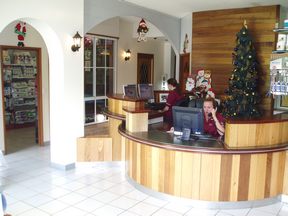 Central Coast Vet Centre is located at 166 Pacific Hwy, North Wyong NSW 2259. (We also have the large 6 Brooks Ave Wyoming/Gosford hospital)
We are next to Brian Hilton Toyota, North Wyong & the new 7/11 near the Watanobbi round about. Close to the Wyong Golf Course.

How do I contact you?

Please call - (02)43530200 to speak to our reception

What are your business hours?
We are open Monday to Friday 8.30am - 6.00pm and Saturday from 9am - 12.30pm
Should I have my pet desexed? Most likely yes, unless you want to breed. Ask us for the benefits.
Please click on Desexing FAQ for all your answers and look under surgery link.

Should I vaccinate my pet?
Any disease we can prevent and relieve suffering and illness in pets, is a good thing. Proactive vaccination programs in healthy pets save lives, and help protect your pets from life-threatening, preventable diseases. Please check with the vets first if your pet has some unusual condition where we may advise otherwise.
Why am I offered Preanaesthetic Blood Testing before anaesthesia, surgeries or procedures?
We pride ourselves on the highest anaesthetic record & it is now standard in high class hospitals to offer you a chance to have your pets checked prior to a procedure, with inexpensive and routine blood testing. Please see under Pre-Anaesthetic Blood Testing link.