RABBIT SURGERY, MEDICINE, DENTISTRY, CT SCANS & BOARDING
CLICK ON THESE LINKS for VIDEOS of our Rabbit Vets doing rabbit training -
- Link- POM POM the vet's rescue rabbit surprises everyone at the hospital!
- Link- Rabbit Training form the vets at Central Coast Vet Centre Part 1
- Link- Rabbit Training form the vets at Central Coast Vet Centre Part 2
- Link- Rabbit Training form the vets at Central Coast Vet Centre Part 3
- Link -Our other RABBIT FACILITY CT Scans at Brooks Ave Gosford
- Link -OUR RABBIT SURGERY ENTUBATION VIDEO for extra surgical safety
- Link -OUR RABBIT DENTAL DISEASE VIDEO via endoscopy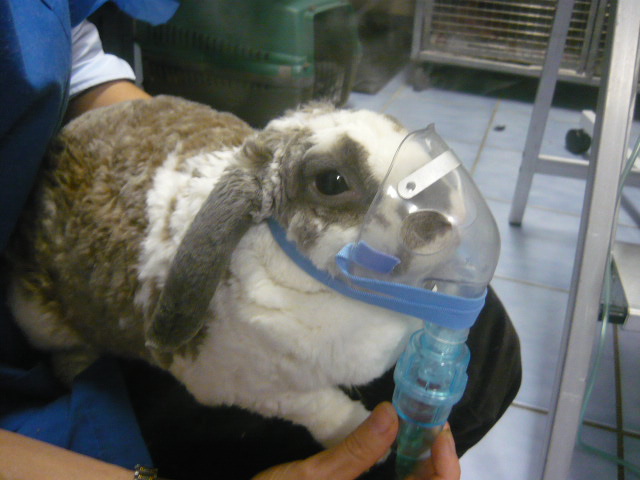 Rabbits have become popular Australian pets. Rabbit medicine & surgery has progressed to a high level & all of our vets & nurses have a special affection for bunnies, with the practice partners being self confessed rabbit lovers!
Our Vets at the Central Coast Veterinary Centre have spent years working in the United Kingdom, where it is common to see many rabbit consults each day. Through experience working in a UK rabbit centre (they saw cases where clients would travel all the way from France!), along with continued contact with these UK vets, we have excellent skills in rabbit medicine,surgery & anaesthesia. We often accept rabbits cases sent to us for ongoing care from other veterinary hospitals on the Central Coast, Sydney, Newcastle and commonly all the way up the north coast, including Port Macquarie, Coffs Harbour and even the NSW/QLD border!
We have specific rabbit anaesthetic equipment, rabbit dental kits, infant warmers, humidicribs to help and make our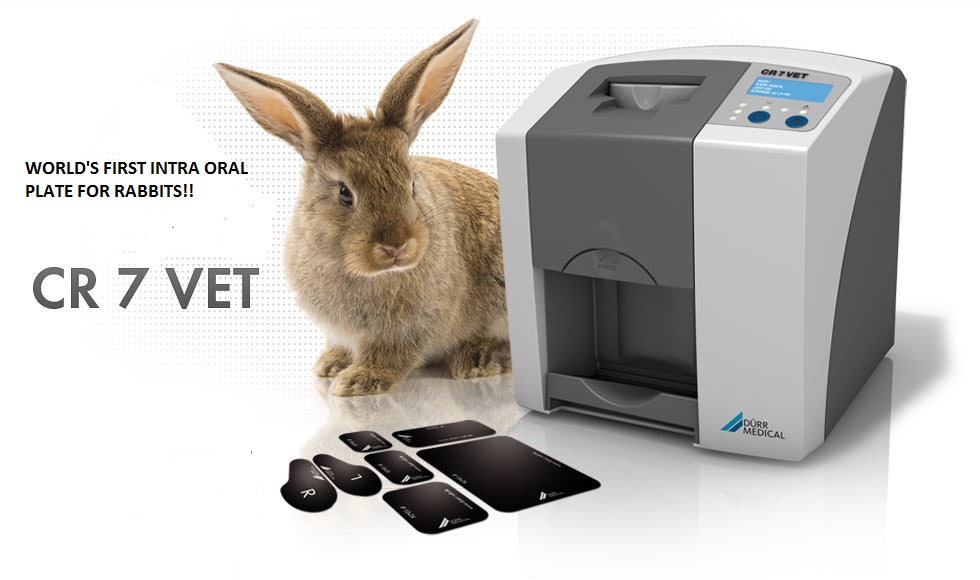 general anaesthesia & surgery as safe as possible. We also have a digital dental x-ray machine with tiny xray plates capable of radiographing the rabbit's mouth, and use to commonly perform full CT scans on rabbits.
We stock Oxbow Critical Care Formula imported from the USA, which is a complete assisted feeding formula for herbivores who are unwell. Critical Care formula is used by veterinary rabbit specialists worldwide as itís use can reduce mortality among ill rabbits by as much as 40%. We stock most of the Oxbow rabbit food range including Special Timothy Hay with added herbs, harvest stacks not to mention treats and pellets. Poor rabbit nutrition is the leading cause of dental problems in rabbits, so please come in and ask our nurses what the best diet is for your bunny.
Rabbits require 6 monthly vaccinations against Calici virus, which causes the often fatal Viral Haemorrhagic Disease. Remember there are no vaccinations available in Australia for myxomatosis, so please ensure all hutches are mosquito proofed, place a Rabbit spot-on monthly and avoid contact between your bunnies and wild rabbits. Once Myxomatosis infects a rabbit, it is almost always fatal, so prevention is paramount.
Abscesses, dental disease and gastrointestinal disturbances are the most common problems seen in rabbits. Abscesses are often infected with hardy bacteria and require a different surgical approach and medical strategy than in cats and dogs. Our vets are experienced in dealing with such cases and have treated many rabbit abscessed jaws, with good success. We also nebulise, tube feed and place ill rabbits on IV fluid drip therapy in our ICU. We perform rabbit dentals weekly, and have special rabbit intensive care units and a bunny boarding facility for those precious pets.