SANTA Pet Photos @ Central Coast Veterinary Centre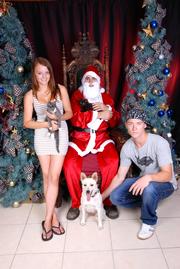 AGAIN THIS 2016 XMAS Free Santa Photos -see below for details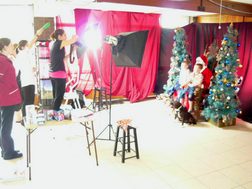 FREE SANTA PHOTOS 2016 provided by Central Coast Vet Centre at our 6 Brooks Avenue Wyoming Hospital for all our current Clients this year. Let your pets have 2016 Santa Photos or better yet, have the kids or family join them in the photo with Santa Claus too. We have provided a lovely Xmas set up, lighting, reindeer & trees (& a Santa), please bring your own phone cameras and take as many happy snaps as you like!
NEW CLIENTS can phone to join in too, they can get the free Santa photos this and each year, plus a free vaccination in 2017, by prepaying the Vet Health Check of $69.95 only- we have to make it fair to our loyal clients and this is a super deal anyway! Merry Xmas and please phone to book a time slot, it will be running in the afternoons next week from Monday the 19th to the 23rd or 24th- Xmas Eve. Phone 43290500 (CCVetCentre- North Gosford) or 43530200 (CCVetCentre -North Wyong) as it is all done by bookings to fit in with our busy hospital schedule. Thank you to all our clients for 2016 & please help us SHARE the Christmas cheer.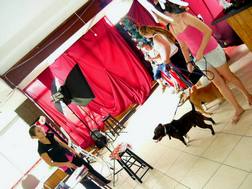 SEE THE 2016 SET UP here- www.facebook.com/centralcoastvetcentre
All the Vets, Nurses & Staff wish you and your pet a very
SAFE & HAPPY 2017
CLICK HERE for some SAMPLE PHOTOS from previous years.